Written by Staff Writer
A recent Deloitte survey of European finance executives offers early signs of how finance functions approach AI. 
Key takeaways
Surveyed executives acknowledge gaps in workforce skills. But only 24 percent have started hiring those with AI skills. 

Control and reporting, finance operations and FP&A are functions are those executives expect will be the most affected by AI in the next two to five years.

Finance functions are experiencing a skills shortage of AI skills.
Deloitte's recent Finance Innovation Survey 2023 of Swiss finance executives revealed insights into how top executives think about AI.
Around 20 percent of the surveyed executives currently use AI, with 54 percent expecting to use it within the next two years.  The benefits topping executives' list include: making processes more efficient, followed by scenario modelling. 
The huge skills gap
While most finance leaders agree that AI will be crucial, there is currently a talent shortage. 
The authors write, "Survey results suggest that all finance professionals surveyed have recognised the need for AI-related skills among their employees. But 76% say that training and/or hiring of finance professionals with such skills has not yet started."
The top three skills executives think will be needed is 
complex problem-solving

data literacy and modelling, 

analytical thinking
Knowledge of programming languages ranks eight out of ten. 
Executives see challenges around AI implementation. The report states, "The challenges of implementing AI projects are clear. According to survey participants, the biggest challenges are data availability and/or quality issues, lack of knowledge and skills, and the lack of an AI strategy or vision."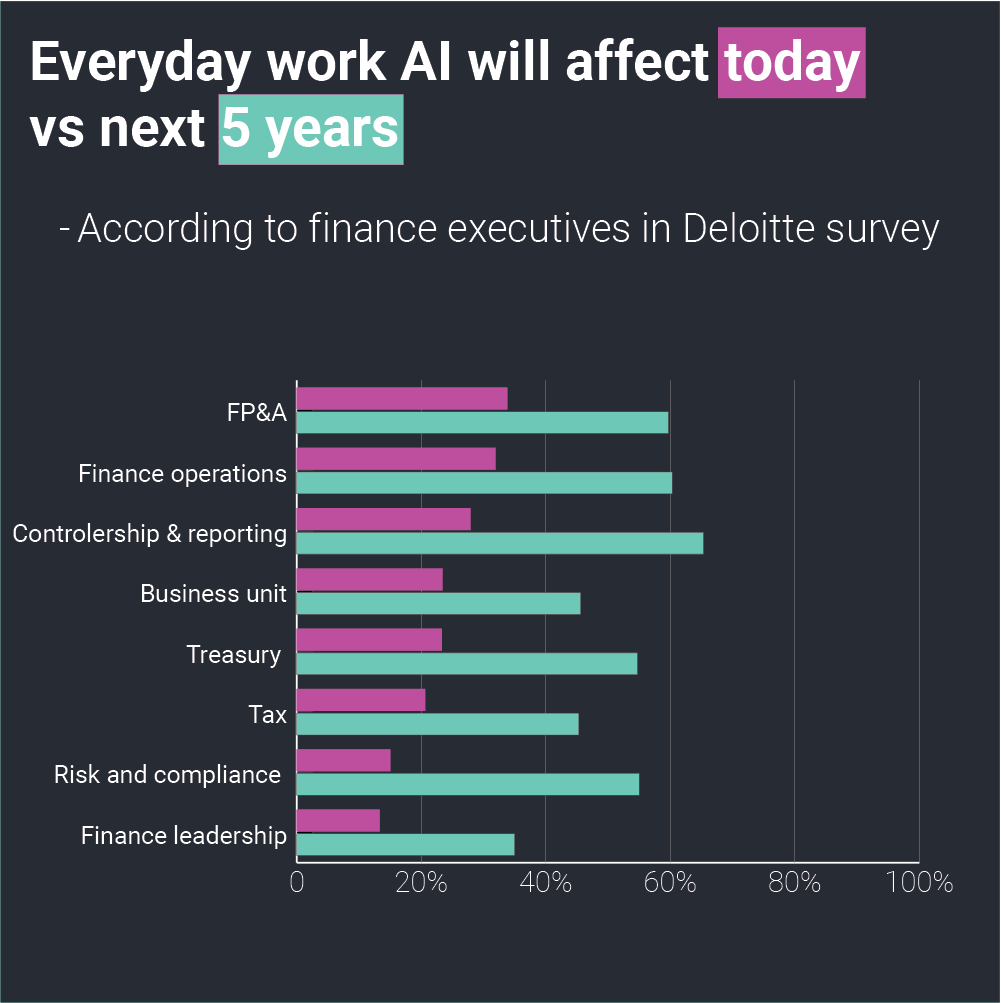 Access to AI thought leaders
A look at developed markets such as Switzerland can help predict what may happen in South Africa. Similarly, speaking to automation in finance experts is critical for CFOs to determine their own AI strategy. 
CFOClub regularly gives members access to exclusive content from leading European experts such as FP&A automation expert Anders Liu-Lindberg, and CFO automation specialist Armand Angeli.