Written by Leigh Schaller
What happens when you take a principled CFO and place her in dysfunctional municipalities? You get Mercy Phetla fighting through courts and council meetings in an attempt to do her job.
Mercy Phetla doesn't think of herself as a whistleblower. 
7"I'm just doing my job," Mercy told the #CFOClubConvo. Her job has caused trouble in small towns across rural South Africa for those who wish she didn't care about corruption.
First at Pixley Ka Seme Municipality, headquartered at Volksrust, where she was fired in 2020 after refusing to authorise an R8 million payment.
This month The Hawks arrested officials involved in that scandal, vindicating Mercy. Next she took up a position at Mamusa Local Municipality, in Schweizer Reneke, where she reported debit orders and credit card payments that went off without controls. An earlier CFOTalks podcast and article details this episode.
This year Mercy has taken up a position at the City of Matlosana in Klerksdorp.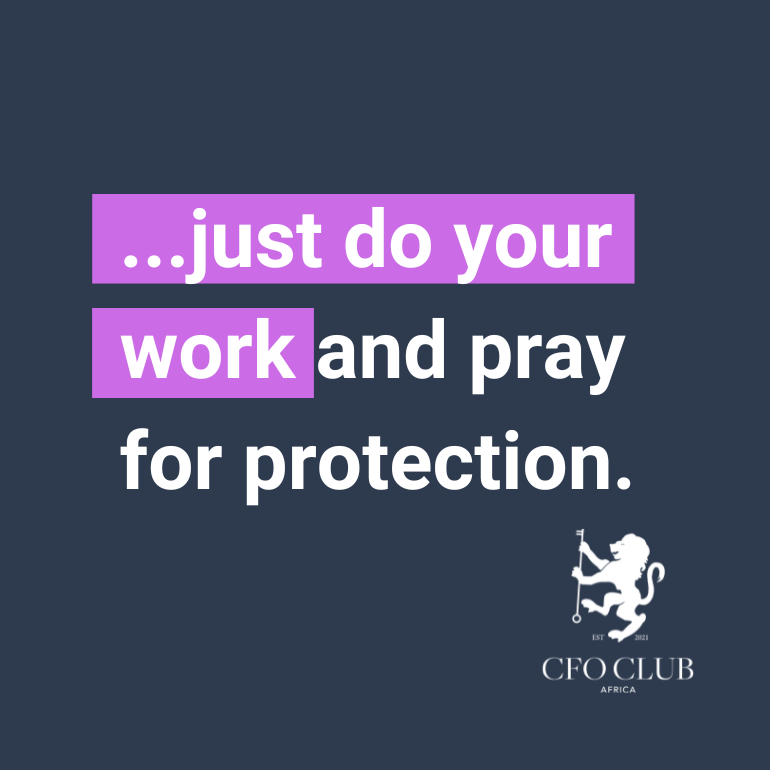 "Just do your work and pray for protection"
Mercy is unsure if she would have done anything differently when flagging payments and problems at her previous employers. 
"I got to Matlosana. and I thought maybe the experience in Mamusa would have changed me," says Mercy."I have also picked up irregular things now (at Matlosana). and I'm fighting them. So that means I won't change."
"If they fire me, it's fine. I wouldn't know what to say to another person (in a similar position) other than, 'just do your work and pray for protection'."
On setting up internal controls and saying no 
A core function of CFOs is that of the controller, something Mercy takes seriously. Matlosana owes R1.5 billion to Eskom in debt and setting up controls on spending is a crucial tactic in how Mercy plans to resolve this financial crisis. 
"It's all about cutting what is unnecessary, which is one of the things that I am known for and I'm not really liked. But I always say, "I am not a 200 Rand note, so don't like me, I don't care."
Mercy says instead of incurring costs for out-of-office meetings, she encourages staff to use virtual platforms. She is also skeptical of expenditure on maintenance, which is one of the municipality's largest line items.
"If you bring an expenditure to me that doesn't make sense or is not even related to service delivery, I am bound to say no. It says I can use my discretion, so I apply my discretion a lot of times".
On the personal toll of her work
Mercy agrees that there is insufficient support for whistleblowers. 
"At some point, they stopped my salary for about four months. Then at the end of the day, I had to go to the Labour Court to fight for my salary – well, I got it. Then I had to go again to court to interdict against the suspension… "
"Mind you, they are not using their own money. You're using your money. They are using their state resources."
And it's not only a financial cost. Mercy ended the podcast by thanking the audience, saying, "I hope I will be alive next year to have another interview, but by the grace of God, I know I'll still be alive."