Written by Staff Writer
Sarika Lakraj-Naidoo, has been whistleblowing on matters related to the City of Johannesburg since 2009. 
Sarika, CFO of the Public Safety Department at the City of Johannesburg, shared in a #CFOClubConvo webinar the backlash, intimidation, and systemic issues she faces in her efforts to safeguard taxpayers' money
The persistence of Sarika's whistleblowing 
Sarika has been in the news recently for her latest disclosure of 12 criminal matters reported internally to SAPS and the Hawks. However, this is not her first time whistleblowing.
Sarika first flagged suspicious incidents in the City of Johannesburg in 2009.
"Coming from Chris Hani Baragwanath Hospital (where she was CFO previously), I was at the coalface of poverty in Soweto. I was determined to ensure taxpayers' monies would be used for the vulnerable. I reported the allegations to every single government authority, including the SAPS, NPA, the Presidency and SCOPA." 
For this, she faced backlash.
"The media and Carte Blanche reported extensively on this matter. I was charged with racism, harassment and intimidation by the same Official who suspended me on 27 May 2022." 
"After winning my labour court matter, and after a four-month suspension, I was back in my position, and I was treated with disdain and disrespect where I was locked out of my office and made to sit in the passage as the enablers remained."  
Eventually, in 2019, there was a glimmer of hope in the form of a Presidential Proclamation. "This Proclamation gave the SIU permission to investigate the allegations and to recover the financial losses from those officials who illicitly benefitted. I have been informed by the SIU that these investigations are ongoing with no finalized outcomes."
The intimidation and threats didn't stop, but neither did Sarika. In 2020. "An additional twelve criminal matters are reported internally and externally to the SAPS Hawks. Sworn affidavits and evidentiary proof was provided internally and to SAPS authorities. SAPS case numbers exist for each matter. To date, these matters are still under investigation with no outcome," Sarika told the webinar.   
Systems are flawed and open to manipulation 
Why is it so hard to be a whistleblower in South Africa? And why is it seemingly so easy to get away with stealing public money? 
Sarika told the webinar that there are a few factors. A large one is that personnel are hired for political affiliations instead of expertise. 
Another issue is that personnel with bad intentions have a lot of discretion when it comes to applying laws. 
"There's no such thing as standardization and a uniform application of the laws in the workplace and in all spheres of government. What we need is rigidity in terms of uniformly applied concepts that are not open to interpretation," Sarika told the audience.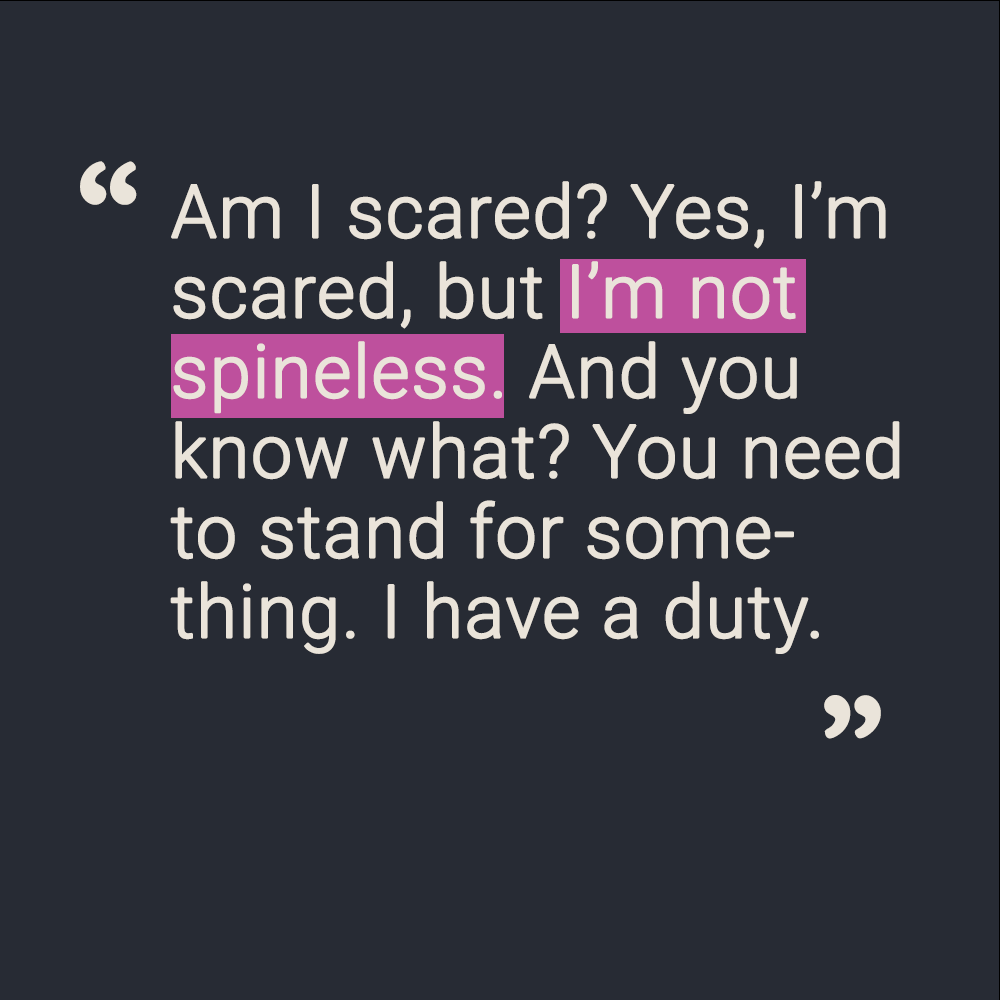 The emotional toll of being a whistleblower
Sarika recalled a particularly harrowing scene to the webinar, which she said occurred in February 2020. 
"I was followed by four males and had to abandon my vehicle in an unfamiliar area to save myself. To note, even though I contacted the employer at the time, I received no assistance from them and had to rely on provincial SAPS to get to me to save me from the situation."
Sarika says that in July 2021, her assigned protector and protection services were withdrawn.
"Am I scared? Yes, I'm scared, but I'm not spineless. And you know what? You need to stand for something. I have a duty. This is taxpayers' money. It was supposed to be meant for the vulnerable in the country."