Written by Staff Writer
In a recent CFO Talks podcast, Nonhlanhla Mona, Chief Financial Officer of the South African National AIDS Council Trust (SANAC), shared insights into her personal journey, her passion for numbers, and her enthusiasm for the CFO Club.
Here are three key takeaways from the conversation.
1. Nonhlanhla's love of numbers comes from her grandfather's small business
Nonhlanhla grew up in a family that encouraged her to pursue her interests in finance. "I always liked money, I would always ask everyone for money, I was always counting money," she recalls. The greater part of her upbringing was spent in KaNyamazane a township of Nelspruit.
Her grandfather's small business provided her with early exposure to financial matters. She explains,  "I was about eleven years old at the time, he would make me do the float, count the cash takings for the day and he would always say to me, you must grow up and do big things with your life, you know things, you are a very smart girl.
"So I think I always thought that I could work with money and that's when being an accountant was planted in my head and in the years that followed I would pursue accounting studies and ultimately qualify as a Chartered Accountant and then pursue this role within an organisation in finance as a finance manager and now CFO."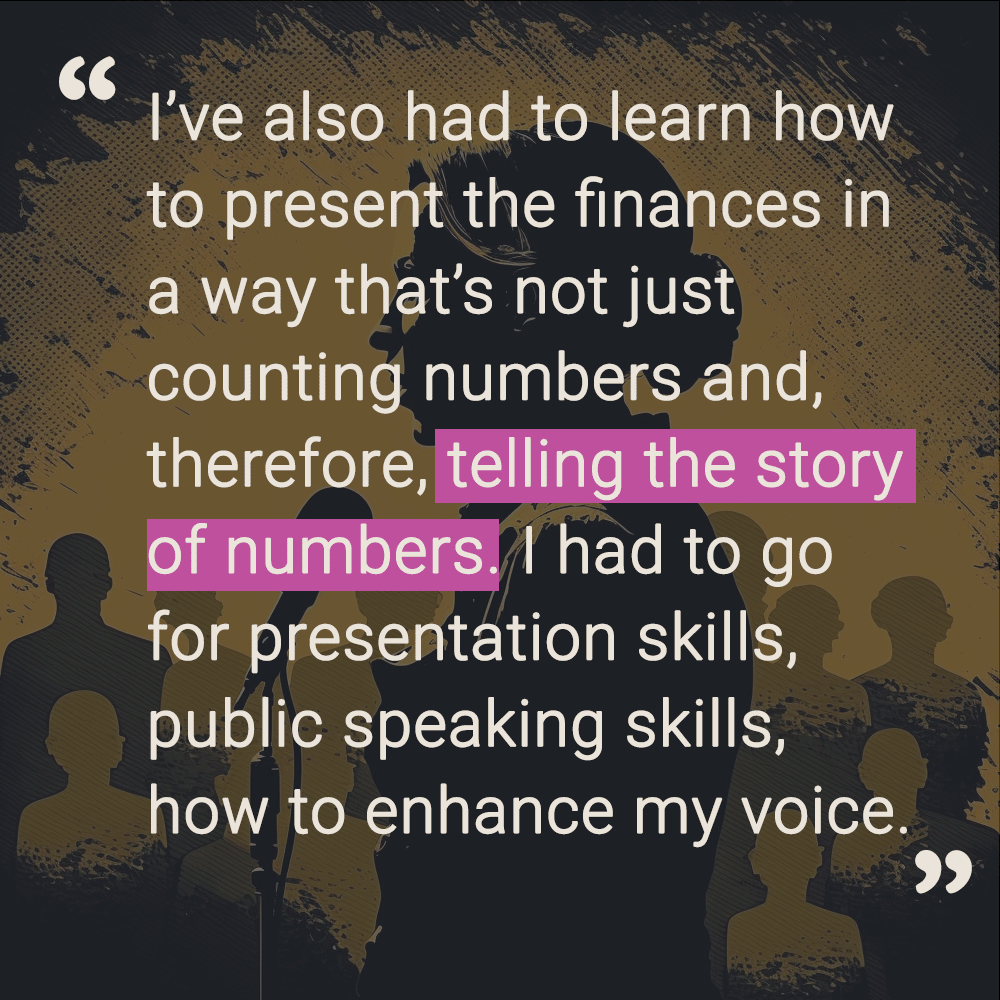 2. Focusing on more than just debits and credits
Throughout her career, Nonhlanhla has recognized the importance of developing soft skills in addition to her technical accounting expertise. 
"For modern CFOs, I think you would have learnt the technical skills in university and I think you are always going to know a debit and a credit, but to operate into my role or for any modern CFO, you need to develop your soft skills rather than technical skills," she says. To this end, she has focused on understanding the business side of SANAC.
"I'm always at events and community outreach programmes because I want to understand what we are doing. Understanding the operations helps me to perform better in my role," says Nonhlanhla.
When presenting numbers, Nonhlanhla tries to place them in context.
"I've also had to learn how to present the finances in a way that's not just counting numbers and, therefore, telling the story of numbers. I had to go for presentation skills, public speaking skills, how to enhance my voice."
A modern CFO needs to learn how to trust their gut, a lot of the things we do are about how you believe in your own self, rather than the numbers that you're seeing.
3. Why Nonhlanhla is excited about joining the CFO Club
As a member of the CFO Club, Nonhlanhla sees great value in the networking possibilities, educational opportunities, and the chance to learn from other finance executives.
"I'm hoping to build new friendships, new networks, to learn, grow and thrive," she enthuses. Praising the progressive nature of the club and its management, she encourages other CFOs to consider joining, saying, "I think if there's a CFO out there who wants to mingle with other CFOs, this is definitely the club to be a part of."
Find out how you can join this community of financial leaders here.