On June 30, 2022, SAIBA hosted an event to introduce the new and improved CFO Club, and it was a huge success.
The event was held at the Regenesys Business School in Sandton, where some of South Africa's leading CFOs were treated to an evening of insightful talks and
engaging discussion regarding the movement toward a Green Economy. CFOs are not new to the strategic importance of ESG reporting to their business agendas and it is with the CFO in mind that SAIBA, along with Regenesys Business School launched a new Executive Education and License in Climate and Sustainability Reporting (starting on 15 August to 16 September 2022).
The agenda included amazing well-known speakers such as:
Adv Mtho Xulu | President SACCI

Mr Emmanual Millard | President DFCG

Dr Marko Saravanja | CEO Regenesys Group

Mr Nicolaas van Wyk | CEO SAIBA

Mr Brian Mavuka | PIC Acting Chief Financial Officer

Dr Thuli N. Khumalo | COO, Presidential Climate Commission

Mr Garyn Rapson | Webber Wentzel
See below photos of speakers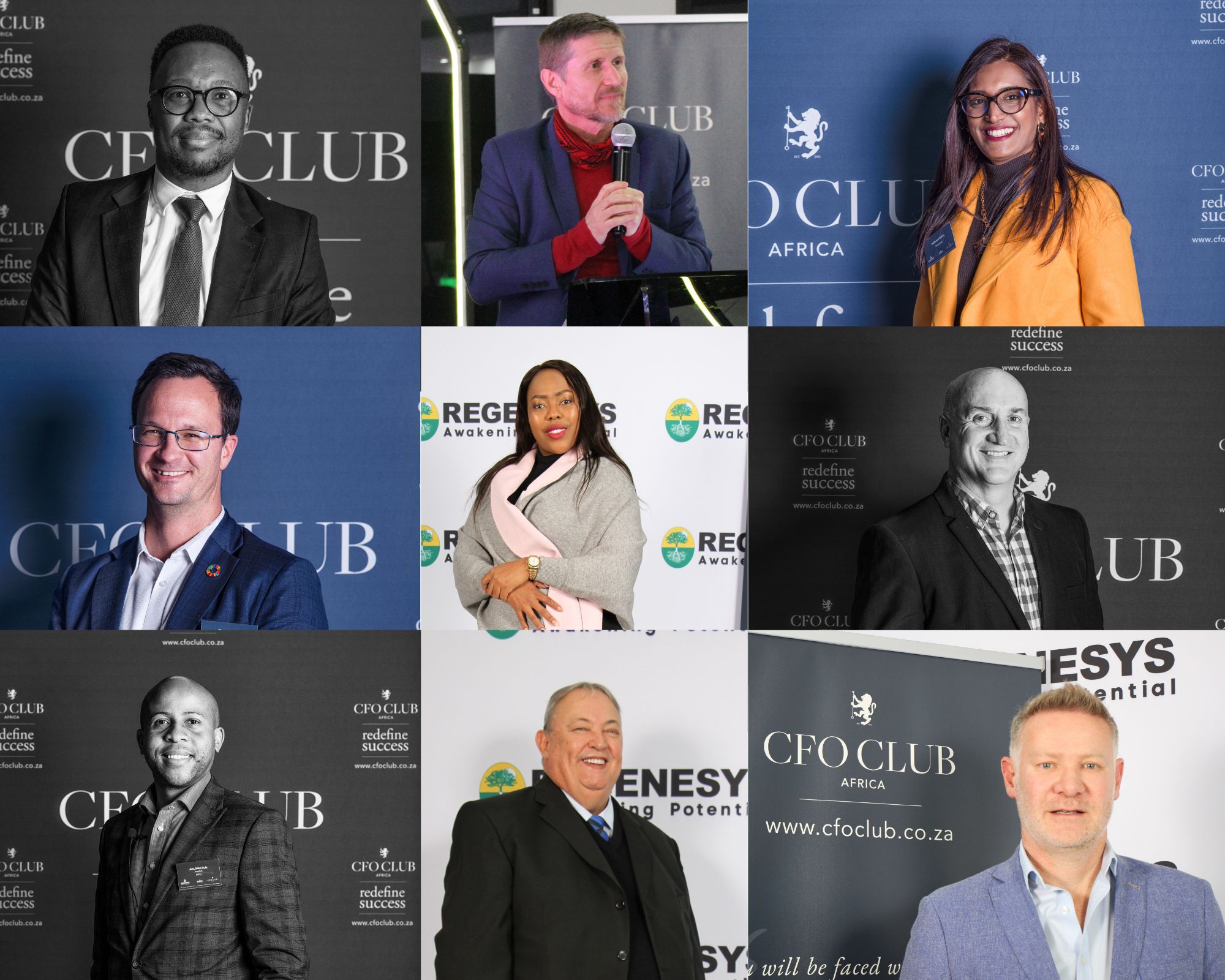 These speakers delivered inspiring talks on:
The impact of CFOs on South Africa's Economy and South Africa as an investment designation.

Establishing a CFO Alliance between Africa and Europe and fostering regional cooperation.

The global movement towards a green economy and the need for Executive Climate and Sustainability Education.

The role of the CFO in driving the climate agenda and more information about the CFO Club.

How PIC will implement climate goals when making investment decisions.

The role of the Climate Council in establishing a framework for a just transition.

How the new climate commitments and standards are likely to affect existing environmental laws and legislation.
If you were unable to attend click here to watch the event
See photos of the event and the caliber of attendees below.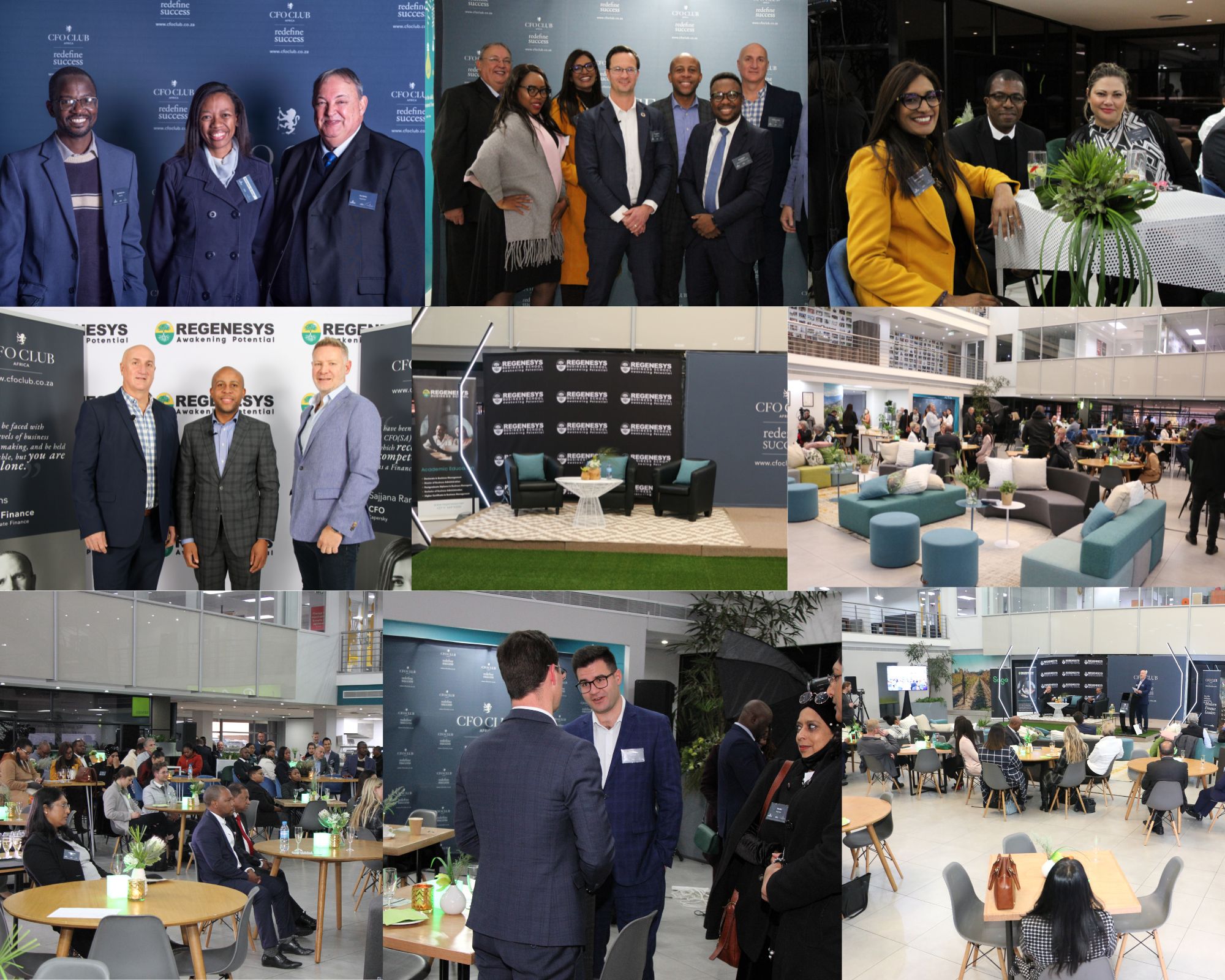 Join the exclusive community for the modern Finance Leaders
Join the CFO Club and get connected with African Finance leaders, global decision makers, standard setters and government policy makers.
Whether you want to expand your business into Africa or want to connect with multi-national Finance Leaders, this is the community that will set you on a path to success.
We facilitate new connections, inspire, and give access to world-class education – making CFO Club the perfect launch pad into becoming the best Finance Executive you can be.
CFO Club Membership and Benefits
By joining the CFO Club membership you get access to the following:
Forums:
Go deep with industry influencers on the most relevant finance issues.

Members-Only Programs.

Experience unique opportunities designed to build deep relationships.
Peer and Leadership Development
Become a better, more effective leader for your team and company.
Signature Series events
 Hear how the world's best finance leaders are tackling today's biggest issues.
Executive Education
CFO Club offers online learning and accreditation to ensure the modern CFO builds financial, strategic and operational value.

This includes CPD for finance leaders were extensive topics cover the entire range of CFO functions, presented by experts

Program that enables newly qualified CFOs to become valued members of the finance team.

Attend events that help you expand your network and focus specifically on the challenges and requirements of the CFO.
Company profile
Companies can share their achievements and opportunities with the rest of the community by being profiled on CFO Talks.
CFO Networking and Awards
Access to 5000+ international finance leaders, World CFO Congress and Summits, and the World CFO Awards.
Other Benefits
Be part of an international community of Finance Executives – IAFEI and CFO Alliance.

CFO Talks Podcasts.

CFO Talks Blog.

Book Club.

CFO Club Newsletter.

Access to communities of experts.

10% discount on the annual World Congress.

20% Discount for the applications for the CFO(SA) and CBA(SA) designation.

Proof that you are committed to ethical conduct and lifelong learning.

Discount on CPD events.

Regular free webinars with industry experts.

Contact with local structures and special interest committees.
Click here to sign up
Designations
Not a CFO(SA) or CPA designation holder yet? Click here to see if you qualify and apply today.
CFO Alliance – Capri, Italy

CFO Club members gain exclusive access to unique international travel experiences. Click here to learn about the upcoming CFO Tour to Capri.
The Tour includes attending the:
CFO Alliance Summit, 6 October 2022

ANDAF CFO Congress, 7, 8 October 2022

Congress Gala Dinner, 7 October 2022.

Tour of Rome, Naples and Capri, 9, 10, 11 October 2022.
If you miss this great event Click here to watch