Written by Staff Writer
If the country's largest economy can rapidly grow, the nation will follow. This is what the new Gauteng GDP 35% Plus private-public initiative hopes to achieve.  
Gauteng's economy is twice the size of the next biggest provincial economy.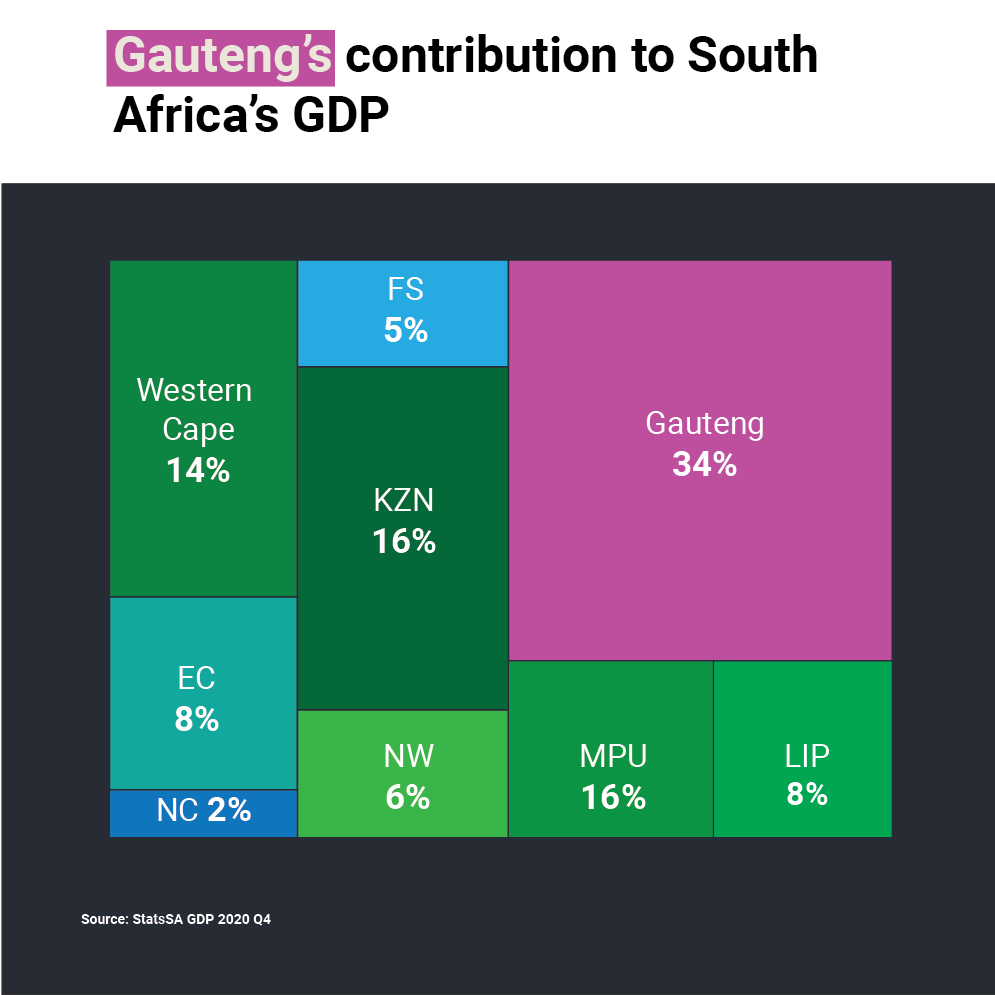 Over the decades, Gauteng has moved from a mining hub to the manufacturing and financial services heartbeat of South Africa. Nearly 40 percent of manufacturing GDP is based in the province, and 41 percent of finance, real estate and business service GDP are found in Gauteng.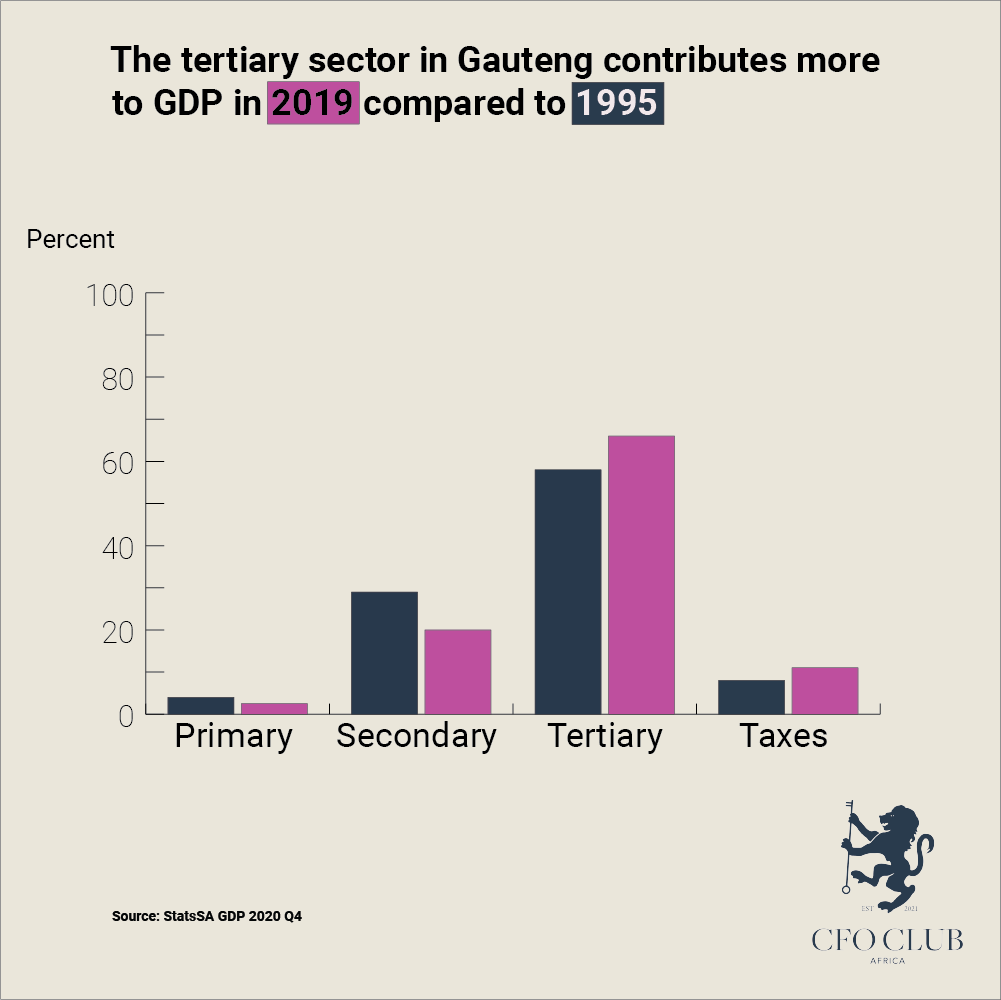 "If we can get the Gauteng economy to kickstart its growth, South Africa will follow," says CIBA CEO Nicolaas van Wyk. 
Economic growth would also assist by increasing tax revenue, reducing the national deficit and improving South Africa's public finances.  
Nearly half of all personal income tax revenue comes from Gauteng, according to the latest SARS Tax Statistics.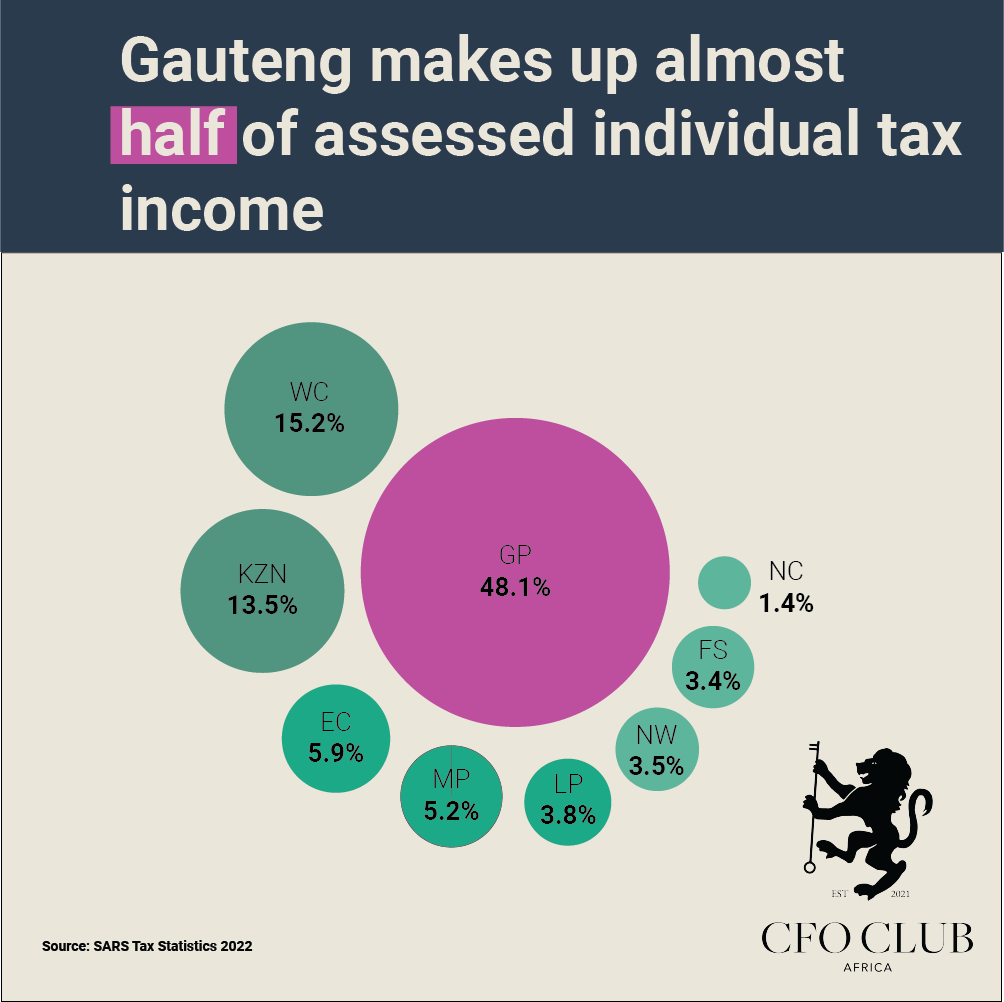 If Gauteng's economy catches fire, it will help heat the whole country, which is why the Gauteng CFO community and stakeholders are launching the Gauteng GDP 35% Plus initiative.
The movement,  spearheaded by the MEC for Finance Jacob Mamabolo, seeks closer ties with the private sector, especially CFOs.  
According to Van Wyk, CFOs play a crucial role in driving growth due to their expert understanding of economic drivers. Many also have boardroom-level influence over the investment decisions of firms.  
As part of the Gauteng GDP 35% plus initiative, there will be a roundtable discussion between speakers from government, business, labour, civil society, leading corporate CEOs and CFOs, economists and  analysts.  
If this initiative can boost economic growth in Gauteng, the whole nation stands to benefit.  
The CFO Club is proud to partner with the Public Sector, Standard Bank and CIGFARO and is also relying on the international expertise and learnings shared by it's fellow members of the International CFO Alliance.