Successful CFOs are always learning something new. Our network of CFOs share insights on the relevant areas where CFOs should consider upgrading their skills. 
CFOs are always learning on the job. "It is important that we are constantly developing as CFOs because the world is ever-changing, and our role is ever-changing," Oyinda Akanbi, CFO at Synlab Nigeria, told CFOTalks. 
Guests on the CFOTalks podcast, such as Akanbi, frequently identify areas essential for CFO growth. Here are three of the most common.  
1.Keeping up to date with what tech can and can't do
Ten years ago, very few CFOs considered automation, AI and big data. Now CFOs are at the forefront of digital change. A recent Deloitte survey of US CFOs listed: driving digital automation as the most common step taken by CFOs to streamline work.

However, navigating automation without knowledge is tough and can result in unrealised expectations, especially for CFOs, according to CFOTalks regular, Armand Angeli. 
Angeli heads the RPA, intelligent automation, shared services and outsourcing committee of the DFCG (the French CFO Institute) and also the digital transformation working group of the CFO Alliance, the newly formed federation of EMEA CFO institutes, including SAIBA.
He recalls that a few years ago, many CFOs, "…were told that they can cut 80% of their costs. Either they were overpromised, or they didn't understand what was really going on."
2.Learning to make the numbers tell a good story 
CFOs are increasingly asked to play a strategic business role, which requires a more developed skill set. 
"I think the role of the CFO has changed dramatically in the last 20 years or so. In the past, it was just traditionally the reporting, and the CFO really didn't do anything outside of accounting, but right now, most businesses are looking for business leaders, they're looking for people with leadership skills beyond the finance," says Akanbi. 
"It's touching on the business side of things and really being able to tell a good story with the numbers."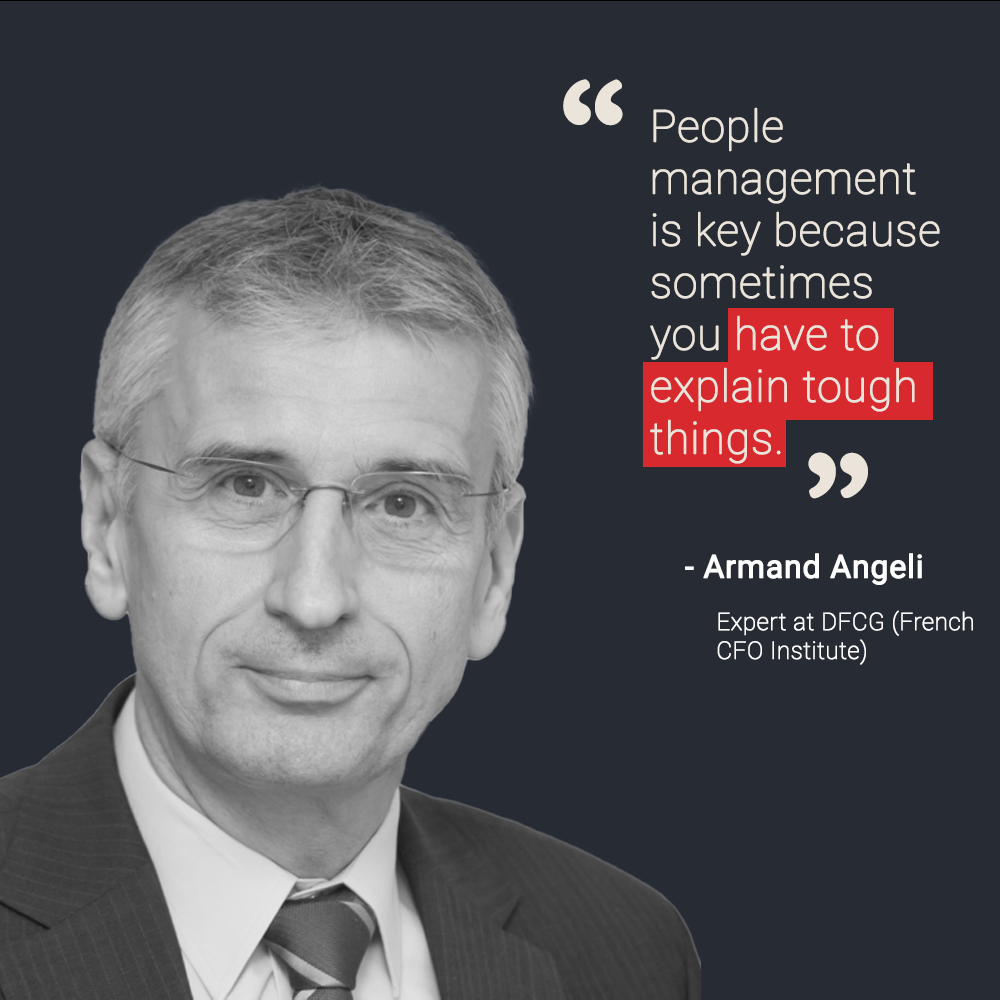 Michelle Pienaar, CFO at Marsh Africa says, "It's how do you communicate with the business, how do you become business partners who are talking about more than just numbers, providing insight, what the data is telling you about potentially what the future looks like and so on."  
3.Improving people skills 
"Soft skills are key," says Angeli. "They have been overlooked and people realise after some years in their careers, soft skills are very important, meaning communication skills, being able to talk to convince bankers, convince your CEO, and convince your employees, so, communication is key. People management is key because sometimes you have to explain tough things."
Lifelong learning with CFOs is an unguided and often lonely process. CFOClub Africa brings together a community of leading CFOs and facilitates the exchanging of ideas between peers. 
Find out how you can join this community of financial leaders here.