Written by Staff Writer
Before Sarika Lakraj-Naidoo came to media attention for blowing the whistle on R8.2 billion in questionable contracts at the City of Johannesburg, she was a guest on the CFOTalks podcast.
Sarika, has since faced suspension, threats and harassment. This blog reflects on what motivates a whistleblower in a country where calling out corruption can be lethal
Sarika's belief in public service and leaving a legacy
"I would like my legacy to outlast my life," Sarika Lakraj-Naidoo told the CFOTalks podcast in 2021. "I want to be known as being fearless. I want to be known that the state monies were actually used for its intended purpose."  Sarika Lakraj-Naidoo is the director of finance and supply chain management in public safety at the City of Johannesburg (CoJ). 
Sarika explained how she initially wanted to study medicine. "Unfortunately, in those days, finances were very difficult to come by, as well as the political landscape growing up at the time."
In November 2022, reports emerged that Sarika had been suspended in May 2022, and faced a disciplinary hearing from the City of Johannesburg (CoJ) after flagging allegedly dodgy contracts after making protected disclosures, "on 12 matters concerning irregular and unauthorised expenditure," reporting the matters to the Hawks and Special Investigating Unit.
You can read the full article detailing the city's claims that Sarika is guilty of gross misconduct and making false allegations against colleagues here. 
Sarika studied the flaws of the whistleblower system. Then she experienced it first-hand 
Sarika's MBA focused on developing a standardised strategy for municipalities in Gauteng to report corruption, nepotism and irregular business activity. As a PhD candidate, she is looking at a similar topic. 
One of the recommendations to emerge from her MBA was a need for more consistency in how the government applies legislation across departments.
Sarika told the podcast, "Government really needs to step consistency of the law application, as well as the rule application in the workplace, so that whistleblowers will feel protected in terms of what is going wrong currently."
After making disclosures and receiving death threats, Sarika wrote to the CoJ mayor, pointing out that various pieces of legislation, including the Protected Disclosures, Municipal Finance Management, Prevention and Combatting of Corrupt Activities Acts, entitle her to whistleblower protection.  
The City responded that the matter had nothing to do with the political leadership and that it was an administrative process.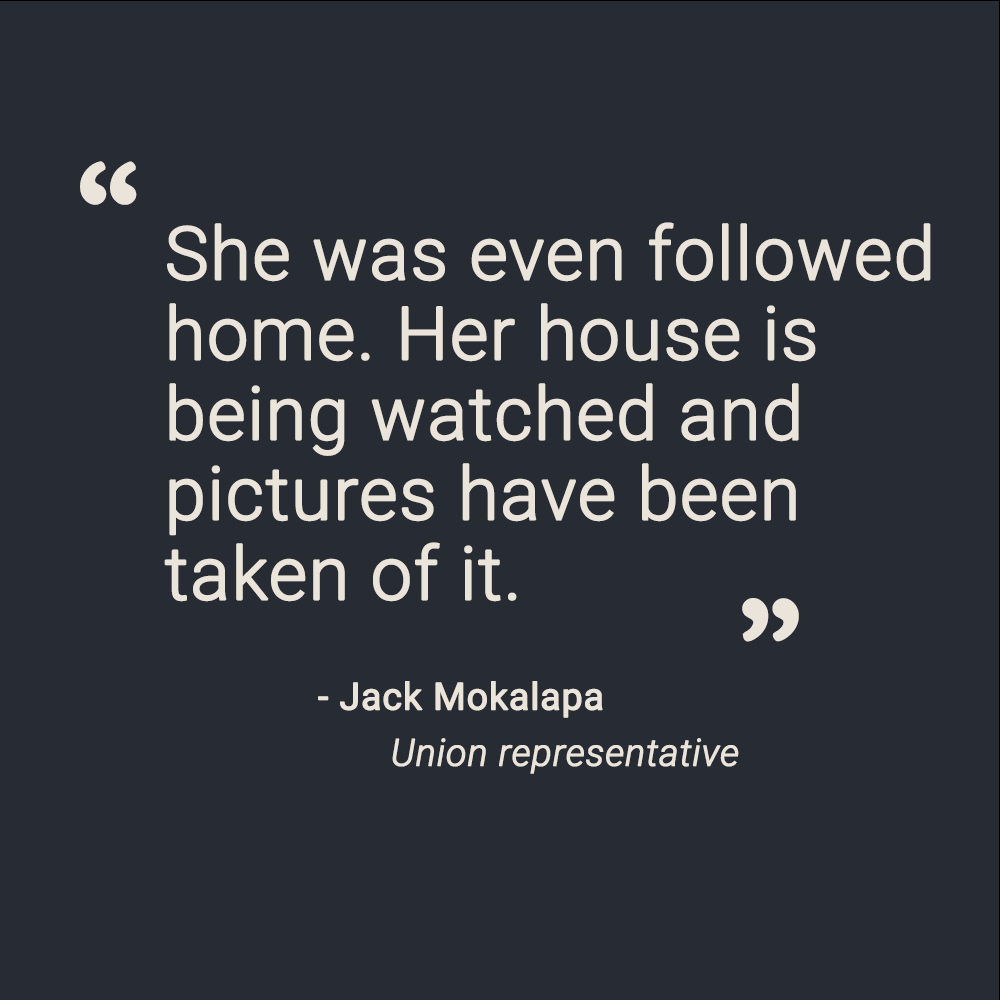 The harsh, dangerous road whistleblowers walk 
An article in Juta Medical Brief about Sarika's disclosures states, "The manner of intimidation (of Sarika) is remarkably similar to that received by Gauteng Health whistleblower Babita Deokaran before her assassination."
 Deokaran was killed in August 2021 after blowing the whistle on corruption at the Gauteng Department of Health. Sarika, formerly the CFO at Hani Baragwanath Hospital previously worked with Deokaran."You find that fraud, corruption, nepotism, and irregular business activities are a very sensitive matter in South Africa because government officials are too afraid to speak up for fear of repercussions. We are all aware of the latest murder in terms of Babita Deokaran, an ex-colleague of mine, recently in terms of whistleblowing." 
The lack of protection and vulnerability of whistleblowers has seemingly not changed since Deokaran's assassination. 
Lakraj-Naidoo's union representative Jack Mokalapa, told The Post newspaper, "Since her [Sarika's] suspension, she has faced intimidation and threats." 
"She was even followed home. Her house is being watched and pictures have been taken of it.
This week Sarika Lakraj-Naidoo will speak to CFOClub members on the CFOClub Talks webinar about her journey as a whistleblower.